GPD Pocket 3 Universal Utility Computer [i7-16GB Ram-1TB SSD]
Regular price
$1,979.99 AUD
Regular price
Sale price
$1,979.99 AUD
Unit price
per
Sale
Sold out
Share
View full details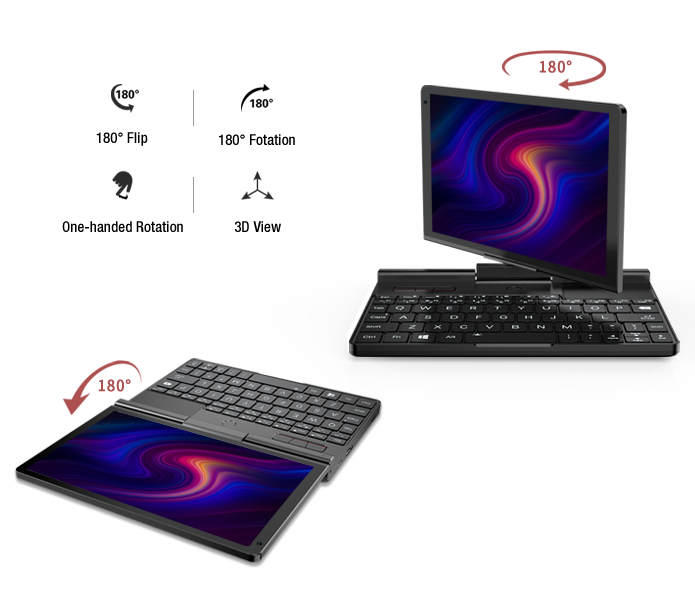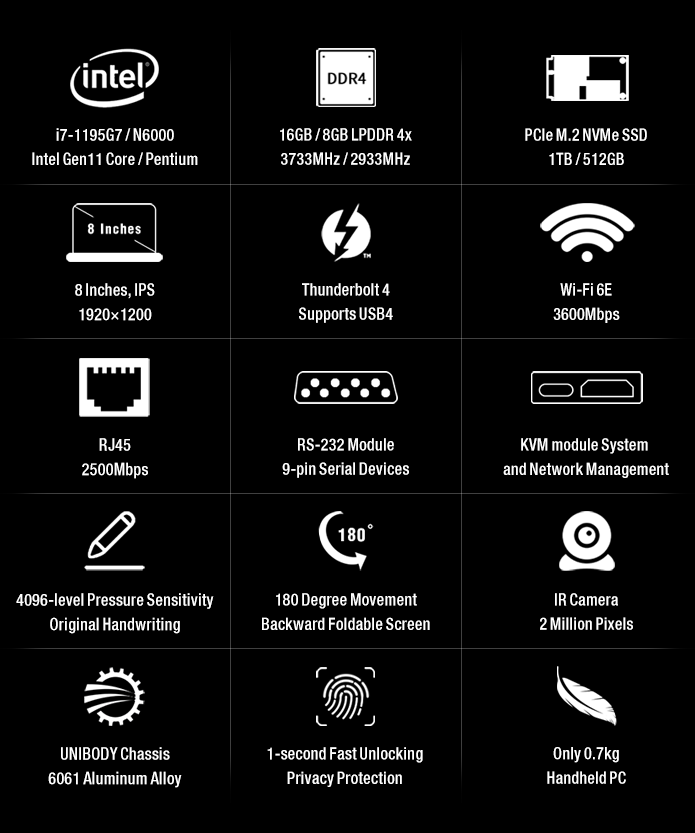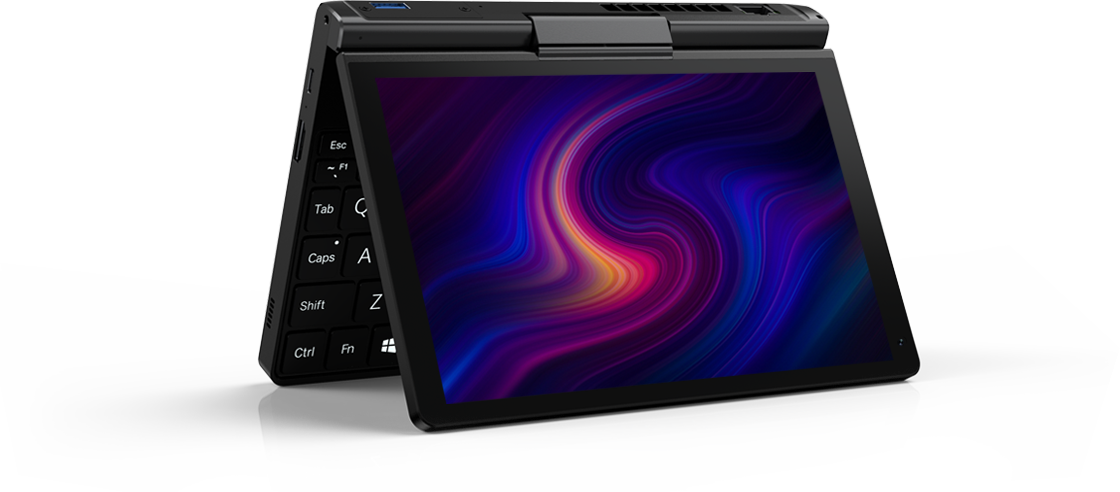 A short introduction video for the pocket 3
The Pocket 3
The Pocket 3 is an ultraportable 2 in 1 universal laptop computer that fits a full keyboard and feature set into a tiny 8-inch inch package. Flexible and Versatile, weighing less than 800 grams and yet still running a new gen processor - with a quad-core i7, capable of matching many desktops in single and multi-core loads.

Beyond its traditional features, it is a supremely flexible laptop. It has the ability to fold into a tablet, it has full functionality to use as a handheld (when standing up/walking around/when you don't have a desk), and even a modular port system allowing you to add a KVM module or RS-232 ports among its other features.
Handheld/High Portability use

-Borrowing from the MicroPC line of computers, the Pocket 3 has its trackpad offset to the top right corner of the keyboard, as well as a set of secondary mouse buttons on the top left. This layout is designed such that you have full use of the computer when used from the palms including typing and full mouse use.

This makes it perfect for use in situations where you are without a desk or usable work surface - when in a vehicle, out in the field or on a worksite, or even when doing something as simple as giving a stand up presentation.

Tablet/ Touchscreen Use

The Pocket 3 also functions as a 2-1, having the ability to fold into a tablet for when touchscreen use is desired. To do this, the screen rotates 180 degrees and is then set down - meaning that unlike a traditional 2-in-1 the keyboard is not put on the bottom of the device. In terms of the screen the Pocket 3 has 10 point touch capability and supports all Surface compatible smart pens.

Standard Laptop Use

The Pocket 3 is under 9 inches in size and under a kilo which makes it a very easy carry -not even needing a dedicated carry bag. The Keyboard may be unfamiliar for people who are only used larger 15 inch laptops, but it has full sized keys, and it shouldn't take too long to get used to for experienced typers.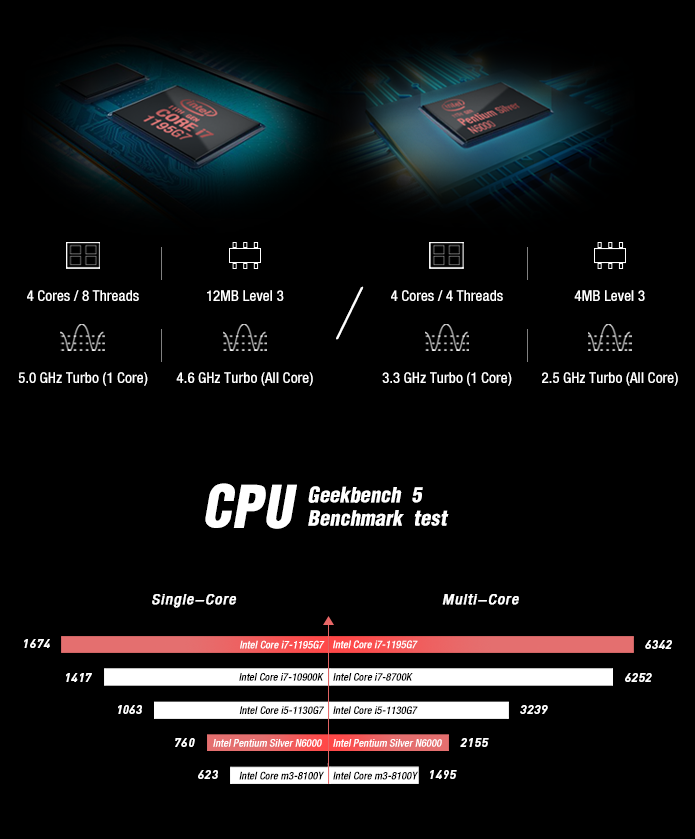 Processor & Thermal Design
The Pocket 3 is running the Intel Gen 11 Tiger Lake-U series i7-1195g7 processor - a quad-core, octuple thread processor, running up to 5 GHz- matching the performance of most mid to high-end desktops in multi-core performance, and surpassing all but the newest desktop processors in single-core performance/speed. For comparison to mainline high-performance desktop processors, it has the same to better performance in multi-core as the I7-8700H Desktop processor, and up to 45% better performance in a single thread.

The high performance model of the Pocket 3 is also fitted with Intel Gen12 Iris Xe Graphics running at up to 1.3ghz.

 To make the most of these components the Pocket 3 has an air-powered liquid-vapour cooling system to keep its components cool and to maximize the performance from its components, without any limitations from its small
form factor.
Storage/Ram
Pair text with an image to focus on your chosen product, collection, or blog post. Add details on availability, style, or even provide a review.The
mid-performance model Pocket 3 has 512 GB of SSD storage, and 8GB of
LPDDR4x 2933 Ram, which is more than enough for the majority of its
uses, and processing loads that would be tasked to a standard Ultrabook
(and still beyond what would be expected for the size).
Screen/Battery/Build
With a handy 8 inch frame, and ~700 gram body, the Pocket 3 is exceptionally light and easy to carry, while still retaining a feature set far beyond the average laptop. The Pocket 3 is built with a light and strong fully aluminum body in a unibody design polished and finished for an overall premium build.
The Pocket 3 has a fingerprint sensor for faster logins and increased security. Pocket 3 comes with AAC linear stereo speakers from Germany. With the equivalent to a 0.9cc sound cavity) giving a strong and clear output.
The Pocket 3 has a 10000mAh (38.5Wh) high-capacity battery that allows for between 3 hours (heavy processor usage) to 10 hours (light usage) of battery life. The Win3 uses a 45W PD fast charge over USB-C and is compatible with any USB-C PD standard 45W chargers or power banks.
Ports, Connectivity and other
The Pocket 3 come with three USB 3.2 Gen 2 ports, all with a 10Gbps transfer rate. It also has an HDMI 2.0b port for video, a 3.5mm audio jack, and an RJ45/Ethernet Cable port for wired internet connections. Finally, it also has a multipurpose Thunderbolt 4 port (USB-C on the N6000 variant), which can be used for charging the device, video output, eGPU usage, among other purposes.

The biggest new innovation on the Pocket 3 is its modularity- it has several modules that add new capabilities to the system, with more being developed over time.Of note are the RS-232 modules, that give the Pocket 3 RS-232 capability, and the KVM module which gives it KVM capability (The ability to control a second computer using its keyboard and mouse, and project the second computer's display onto its own).

It supports Wifi 6E 2.4G/5G/6G, Dual Frequency Band and Dual Channel, as well as featuring Bluetooth 5.2. The Pocket 3 supports TPM 2 and by extension the installation of Windows 11 and its android subsystem.
Warranty and Returns
Our computers come with a 18-month warranty against manufacturer defects and faults. Just have it shipped to our workshop in Adelaide and we will take a look and have it sorted out. We will refund, replace or repair the item/unit based on the damage or issues present.For most minor, out of warranty repairs we only charge for the cost of replacement parts, and in some cases may waive repair costs entirely. The vast majority of issues tend to be a relatively simple fix or part replacement and are generally done within 1-2 days. More significant damage or issues can take longer depending on their nature.
Replacement/repaired items are posted back with AusPost Express.
We have a 14-day return policy, which means you have 14 days after receiving your item to request a return. Depending on the condition it is received in, we may charge a refurbishment fee and or restocking fee. To start a return contact us through our website or at sales@nomadtechnology.com.au.If you have any further questions feel free to email us at sales@nomadtechnology.com.au.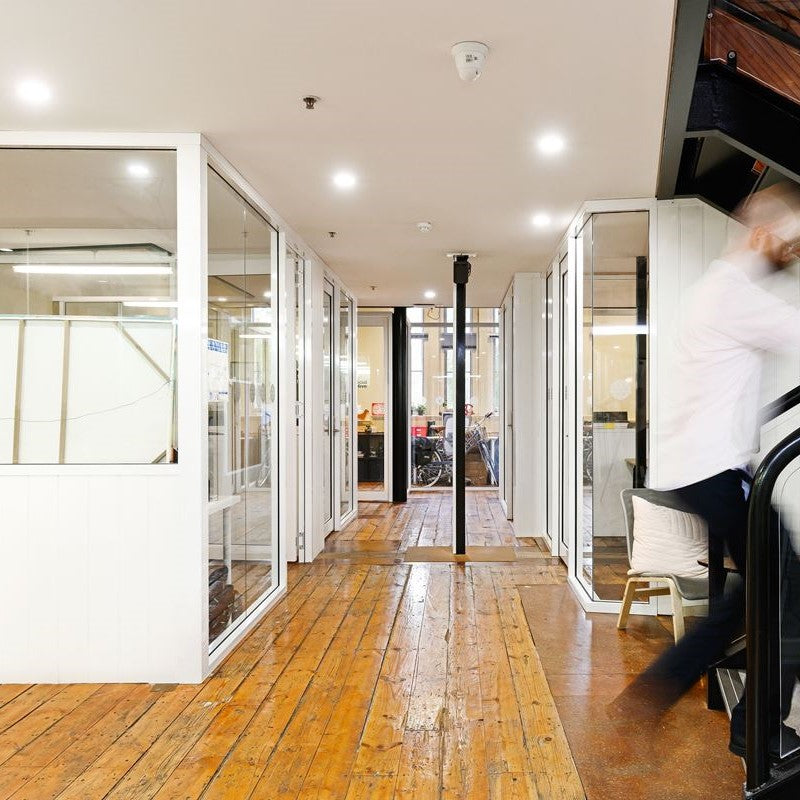 Our Offices / Workshop
Our Office/Workshop address for warranties and returns is:
NomadTechnology Pty Ltd
c/o WOTSO
217 Flinders Street,
Adelaide, SA,
5000 Australia

Our main shipping address (for anything more than letters) is :
NomadTechnology Pty Ltd
c/o WOTSO
82 Ifould Street
Adelaide SA 5000.

Please email/contact us ahead of time when sending anything so that it can be properly organised on our end.