Regular price
$2,299.99 AUD
Regular price
Sale price
$2,299.99 AUD
Unit price
per
Sale
Sold out
Share
View full details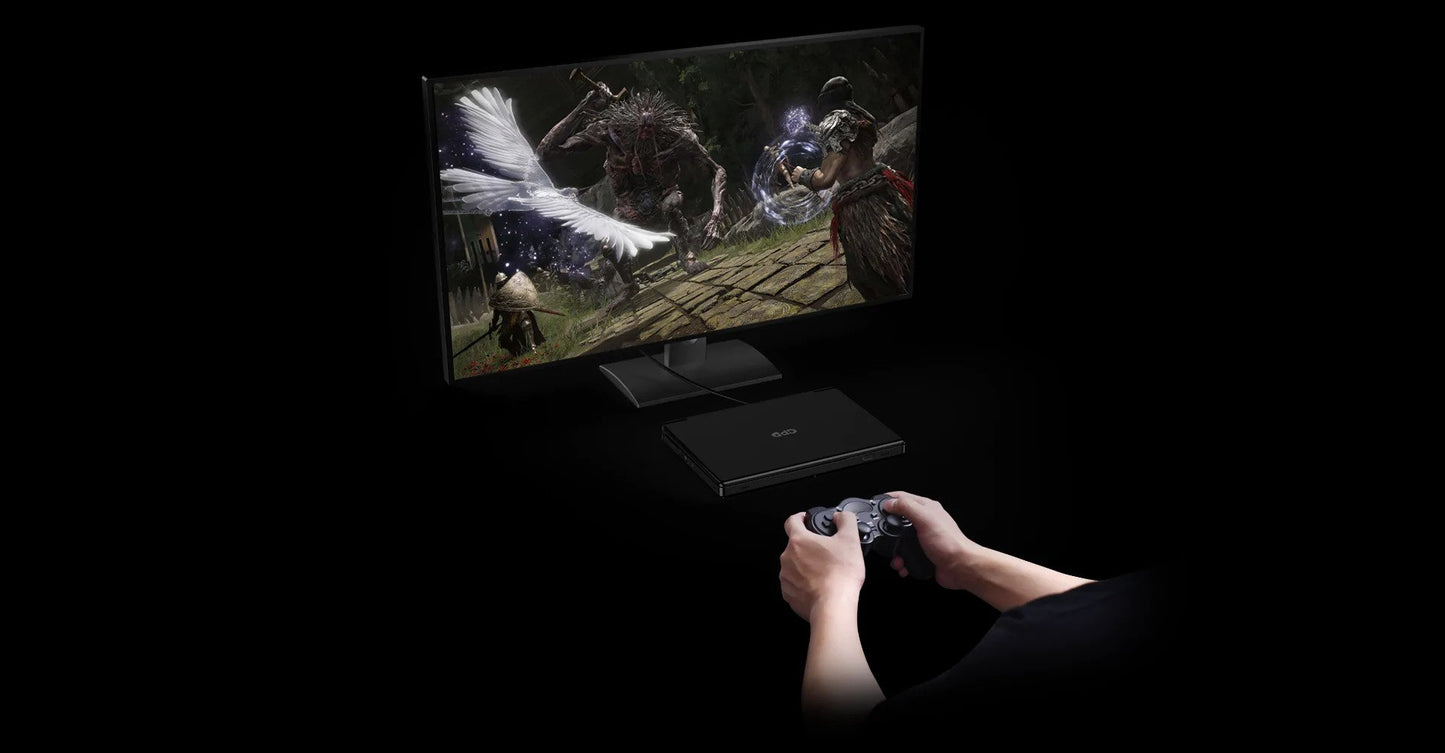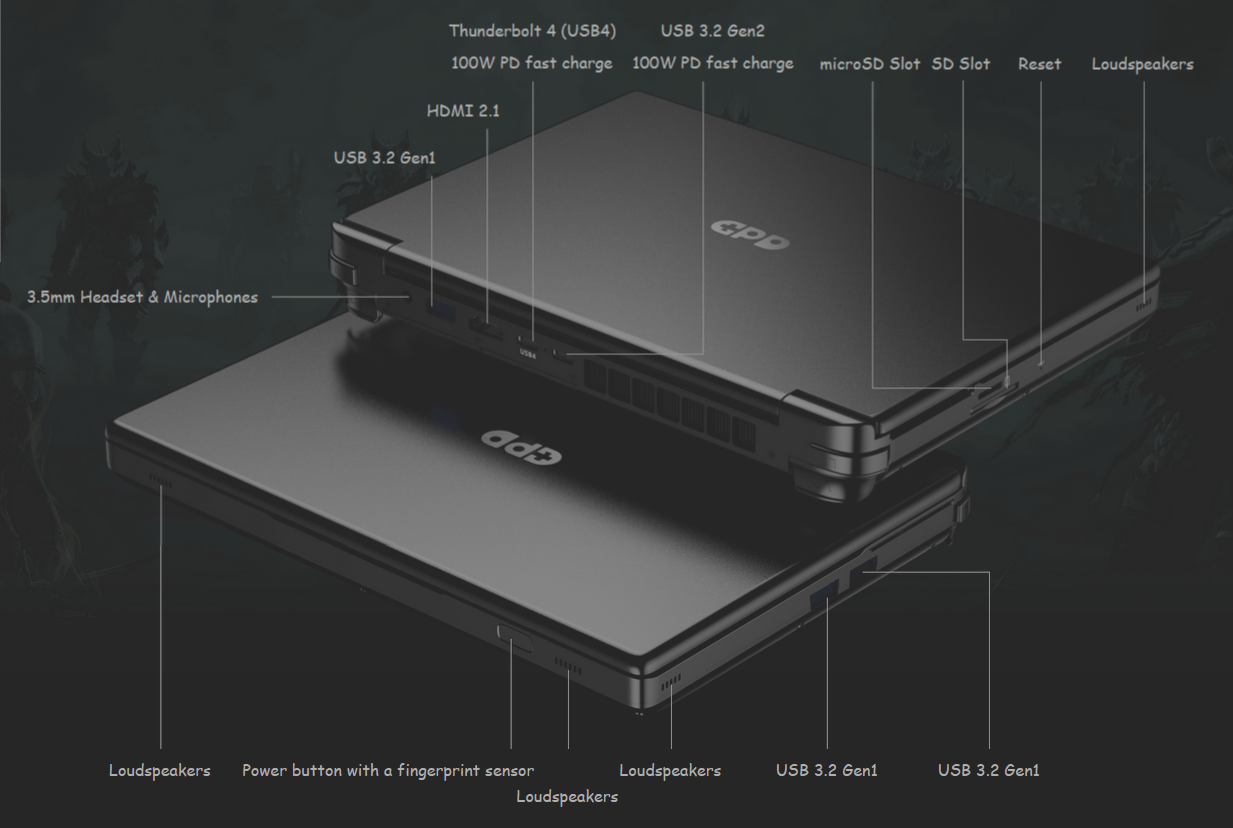 The Win Max 2
The Win Max 2 is an impressive laptop capable of Gaming and Professional Use. It incorporates the best of Win Max and Pocket 3 line, becoming our most advanced gaming computer. It sports a hefty 32GB Ram, 8-core Ryzen 7 processor, 2 TB storage, and is 4G LTE compatible. This 10.1" device weighs 1 kilo, but competes with top 15" laptops. It effortlessly toggles between gaming and professional modes, making it an unrivaled compact power player.
Professional Use

For those who want the Win Max 2 purely for its performance and features, or want to be able to use the same laptop for work and play, the computer is easily adjustable with magnetic covers to cover the gamepad/controller portions. This allows it to transform into a sleek utilitarian computer. There is a small storage slot in the back for when the covers are not in use.

This allows you to take full advantage of the Win Max's size, performance, and features for professional purposes, without being impeded by the features used for gaming.

It is powerful enough to function as a portable desktop, but still light enough to carry easily and use as a laptop on the go (with mobile connectivity through 4G LTE to boot).

Personal/Gaming Use

The Win Max 2 like its predecessors - fits a full gamepad controller, as well as additional programmable back buttons. The Controller has been upgraded to use Hall effect (magnetic induction) joysticks, rather than traditional sticks - these take many years to develop stick drift, rather than a few months for traditional mechanical joysticks, and they a significantly small dead zone to boot. The Win Max 2 additionally fits an adjustable 6-axis gyroscope for precise movement and a 3-setting dual vibration motor.

The Win Max is small enough for use as a handheld, but can still be used with a traditional mouse and keyboard. Its performance allows it to comfortably play most AAA Desktop games, all while being small and light enough to be carried around easily.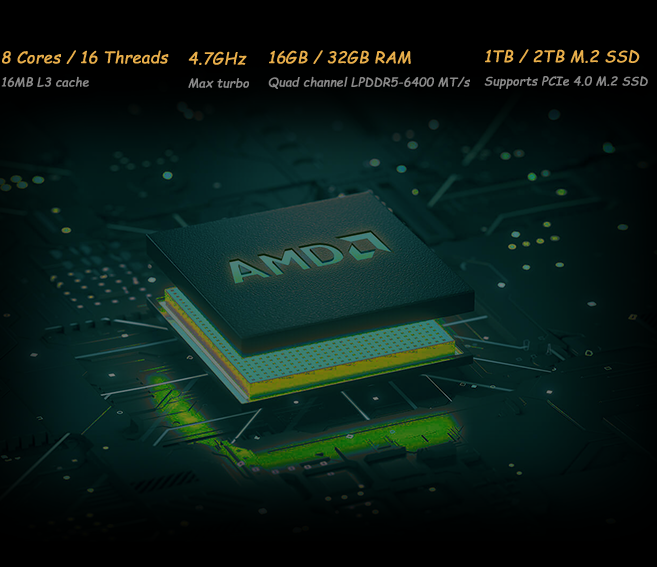 Processor & Graphics
The Win Max 2 fits an AMD Ryzen 7 6800U. This is an extremely powerful 8-core/16 Thread processor running up to 4.7 GHz from a base of 2.7 GHz. It Additionally has AMD Radeon 680M RDNA 2 Graphics, running at 2.2Ghz with 12 GPU cores and 1344 CUDA cores.

In terms of performance, the Win Max 2 would compare favorably to a lot of
higher-end Desktops for raw CPU performance with it 8-core
high-frequency processor. The Graphics performance is also significantly
better than the previous generation of these devices which means it can
comfortably run almost any AAA game of the current generation. For more
graphically intensive applications the Win Max 2 supports the use of an
external GPU (with an adapter) over its USB4 interface
Storage/Ram
The Win Max 2 fits a single 2TB SSD out of the box and has both an M.2 2280 slot (taken by the 2TB SSD) and an additional M.2 2230 Slot on the back of the motherboard. Both slots are based on the PCIe 4.0 × 4 bus, with a theoretical throughput of up to 7.877GB/s. Due to restraints in terms of body thickness, both M.2 slots only support single-sided SSDs.

This variant of the Win Max 2 fits 32GB of RAM. It is dual channel LPDDR5-6400
running up to 12.8GB/s, onboarded to minimise latency.
4G/Ports
A long requested feature on these devices - 4G LTE compatibility - has been finally implemented on the Win Max 2 (having previously been limited by device size). This helps for connectivity on the go and makes it more practical for portable use.
The Win Max 2 has a USB4 interface, 1 USB-C port, 3 USB 3 Ports, an HDMI 2.0 port, a microSDXC slot, a full SD Slot and an Audio Jack. It additionally has a fingerprint sensor for logging in with Windows.
The device supports Bluetooth 5.2 and Wifi 6 on 2.4/5Ghz Wifi, and an optionally includes a 4G LTE Module.
Screen

The Win Max 2 has a 10.1 Inch 2560x1600  narrow bezel IPS display (default resolution is 1920x1200). The screen uses scratch-resistant Gorilla Glass. It features 10 point touch support and MPP 2.0 support for touchpens/active styluses.

Build

The unit weighs 1005 grams is 9 inches by 6.2 and is just under an inch thick (22.7 × 16.0 × 2.3 cm) - it very small and easy to carry. The top portion fo the unit is made of 6061 Magnesium Aluminum Alloy which is both light and scratch-resistant, the bottom shell is made of aviation-grade ABS resin to keep it cooler when held in the hands.

Battery

The Win Max has a very significant 67Wh battery, far larger than any other battery for devices in the same size class. On a full charge, it supports up to 14 hours of office work, 6~8 hours of local 1080P video playback, and 5 hours of gaming (all according to manufacturers spec).

Cooling

To get the most performance out of its components, the Win Max has a very powerful liquid vapour cooling system, that takes up a significant portion of the internal space. It is made up of a large turbofan and a dual heat pipe system and is fully toggleable.
Warranty and Returns
Our computers come with a 18-month warranty against manufacturer defects and faults. Just have it shipped to our workshop in Adelaide and we will take a look and have it sorted out. We will refund, replace or repair the item/unit based on the damage or issues present.For most minor, out of warranty repairs we only charge for the cost of replacement parts, and in some cases may waive repair costs entirely. The vast majority of issues tend to be a relatively simple fix or part replacement and are generally done within 1-2 days. More significant damage or issues can take longer depending on their nature.
Replacement/repaired items are posted back with AusPost Express.
We have a 14-day return policy, which means you have 14 days after receiving your item to request a return. Depending on the condition it is received in, we may charge a refurbishment fee and or restocking fee. To start a return contact us through our website or at sales@nomadtechnology.com.au.If you have any further questions feel free to email us at sales@nomadtechnology.com.au.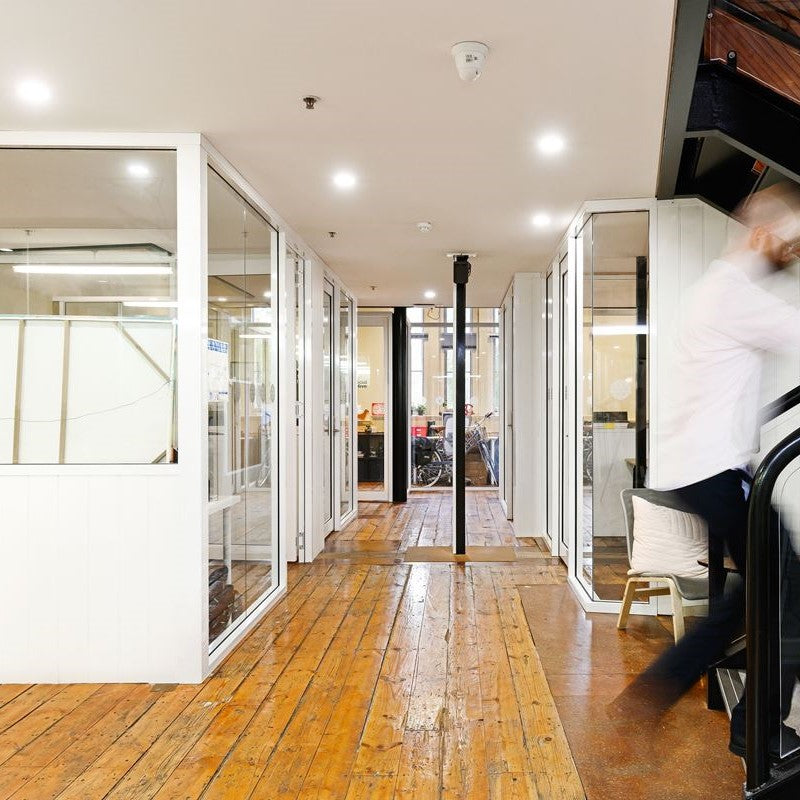 Our Offices / Workshop
Our Office/Workshop address for warranties and returns is:
NomadTechnology Pty Ltd
c/o WOTSO
217 Flinders Street,
Adelaide, SA,
5000 Australia

Our main shipping address (for anything more than letters) is :
NomadTechnology Pty Ltd
c/o WOTSO
82 Ifould Street
Adelaide SA 5000.

Please email/contact us ahead of time when sending anything so that it can be properly organised on our end.