Elecrow10.1 Inch 2K IPS 2560x1600 Monitor
This ELECROW 10.1 inch IPS HDMI portable PC monitor comes with up to 2560x1600 pixel high resolution, a 1000:1 contrast ratio, and a 16:10 aspect ratio. With HDMI and DP interfaces, it supports 2K signal input, allowing for an excellent visual experience. Equipped with HDMI, DP, headphone jack, built-in dual speakers, and the ability to be powered by a standard USB C port, or a standard USB port adapted with a USB to USB-C cable.
Overall it has a lightweight and portable, Vesa wall-mountable design. It can work perfectly for PCs, laptops,  PS4,  XBOXONE Raspberry Pi 3, industrial equipment, car audio and video, and medical equipment display.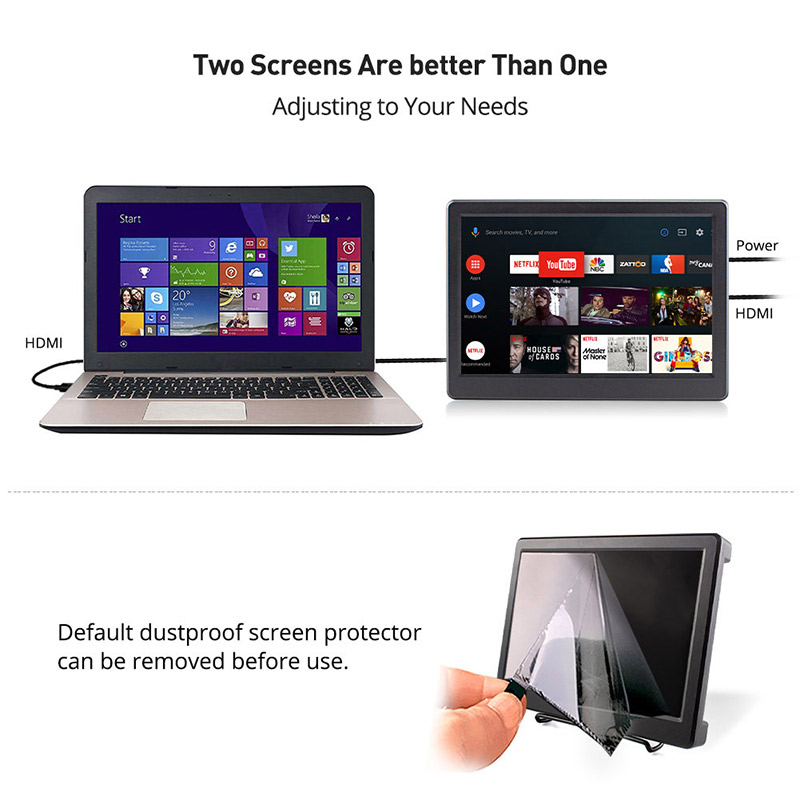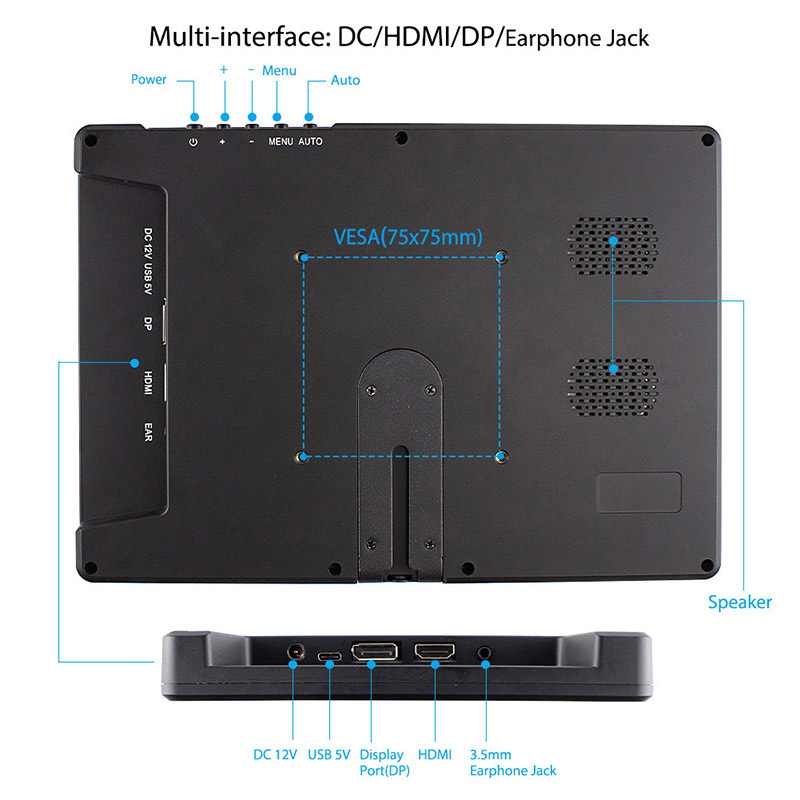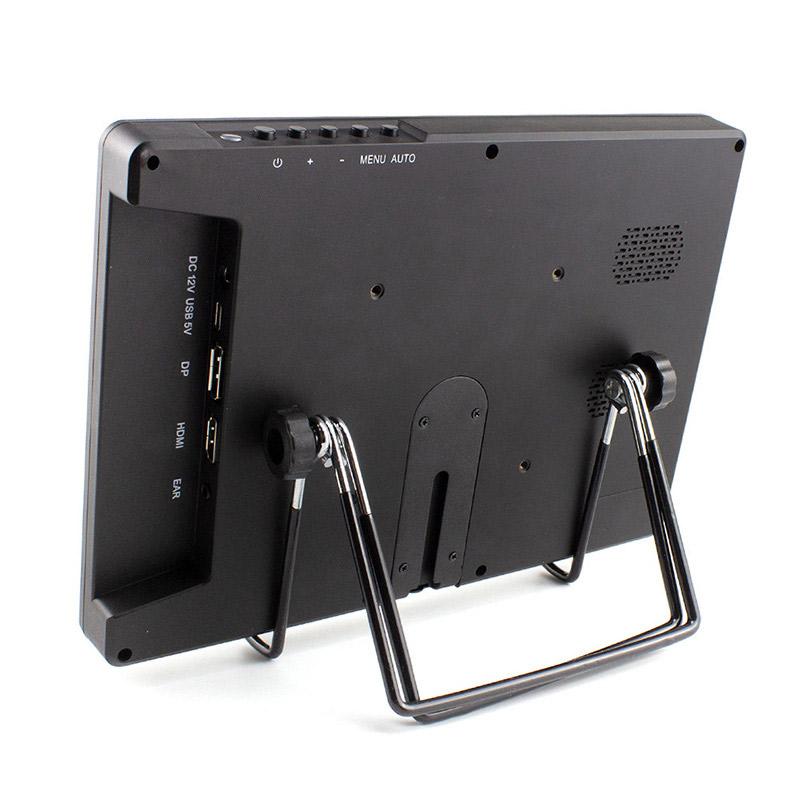 ===
It is recommended to use USB to USB-C/USB-C Charging rather than the barrel charger cable for maximum reliability.
===
Features
10.1 inch display, full HD 2560x1600 resolution
With HDMI, DP, headphone jack
Lightweight and portable, Vesa wall-mountable design
Built-in dual speakers can be powered by DC adapter or USB C port
Normal Working Mode, Low Power Consumption
Support Color/Image/ Setting/ Automatic Adjustment
Specifications
Model: SQ101
Screen Size: 10.1 Inches
Aspect Ratio: 16:10 (W:H)
Panel Brightness: 400cd/m2
Contrast Ratio: 1000:1(Min.)(TM)
Resolution: 2560×1600
Viewing Angle(U/D/L/R): 80/80/80/80 (Min.)(CR≥10)
Display Color: 16.7M, 72% (CIE1931)
Vertical Frequency: 60Hz
Display Mode: ADS, Normally Black, Transmissive
Response Time: 16 (Typ.)(Tr+Td) ms
Input Power: DC 12V(+/-0.6V)USB TYPEC 5V
Power Information: Normal Working Mode, Low Power Consumption
Power Manage: Standby <1W,Power on<8W
Button Description: Power, Menu, +, - , Auto
Appearance Size: 246x175x25mm
Package Weight: 900g
Package list
1 x Monitor
1 x 12V/2A Power adapter
1 x HDMI cable
1 x Metal Rack
Wiki & External links